Every wellness journey begins when we prioritize our own health and wellbeing.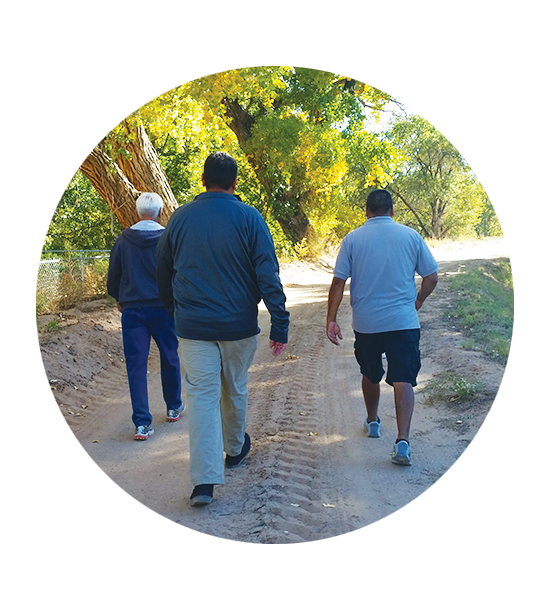 The Tamaya Wellness Program supports health and wellness in Santa Ana Pueblo. 
We make it easier to make the healthy choice and leave space to enjoy the things you love. We share knowledge, time-saving tips, and opportunities to learn and try new things, so all you have to do is take your next step.
For Our Health. Our Wellness. Our Future.
Healthy doesn't have to be hard
Making wellness an easier choice.
     Wellness is about something bigger than what we eat and how often we exercise. Wellness is about the strength and perseverance of families, and the wisdom and knowledge of the pueblo community. As healthy choices build over time, we grow and flourish together, becoming stronger as a whole. That's why Tamaya Wellness Program exists: we promote wellness as a way of life in Santa Ana Pueblo, making it easier on a daily basis to make the healthy choices that shape long, joyful, and well-balanced lives across our communities.