To promote wellness as a way of life in Santa Ana we:
1) support people in their individual wellness journeys,
2) create the conditions that make healthy choices easier, and 
3) work hand-in-hand with partners and community. 
To encourage this ongoing support, as a member please feel free to message the Tamaya Wellness Program of any events, resources, or improvements we can add to advancing our community forward!
Tamaya Wellness Program has promoted wellness in the Santa Ana Pueblo community for over 20 years. During our two decades, we have set our roots, focusing on increasing physical activity, boosting healthy eating through education, and providing support for disease prevention and self-care. We continually evolve and expand our work to include approaches aimed at creating the conditions in our community that make healthier choices easier. Alongside our work with individuals, we also build and rely on partnerships, knowing we are more powerful when we work together towards a healthy and strong future for Santa Ana. Throughout our history and our work, Tamaya Wellness Program maintains a commitment to the deep wisdom and knowledge from within the community, while promoting evidence-based public health models. We value and solicit community input.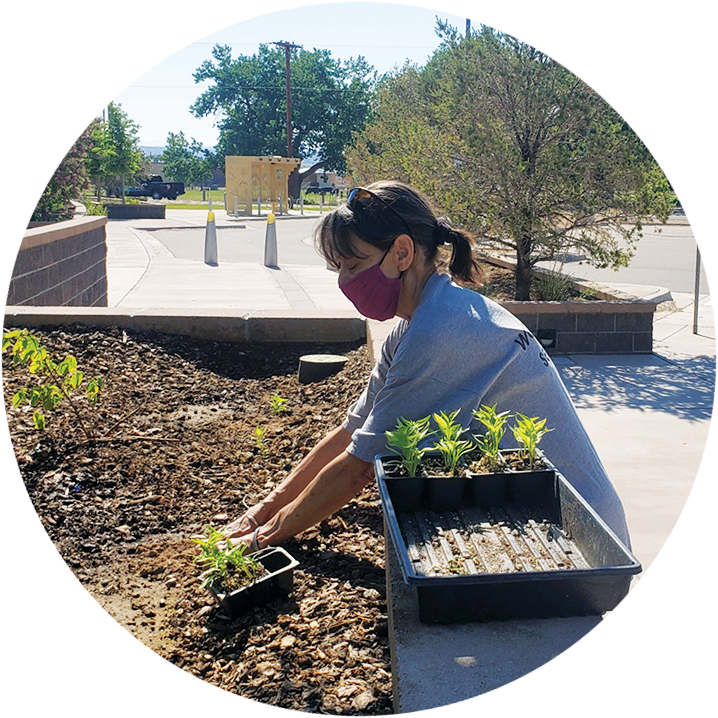 Judy Reuter, Program Manager 
JoAnna Garcia, Adult Fitness & Wellness Manager
Kathryn Herrera, Diabetes & Healthy Heart Specialist
Perdita Wexler, CDC Wellness Project Coordinator
Kevin L. Montoya, Wellness Program Outreach Specialist
Tina Trejo-Winn, Administrative Assistant