Air Quality Program Background
SADNR established an Air Quality Program (AQP) in 2016 with a Section 103 Clean Air Act (CAA) grant from the U.S. Environmental Protection Agency (EPA).  We applied for and received Treatment as a State under certain sections of the CAA in April 2019.  Our activities focus on protecting the people and resources of Santa Ana Pueblo as it relates to ambient and indoor air quality. The AQP continues to expand in scope under the Section 105 CAA grant program. 
Permit Reviews

: The AQP reviews permit applications for major emission 

sources

 in the area

. 

These applications are thoroughly reviewed to 

evaluate the impact to Santa Ana's air quality. 

After review, we offer recommendations for comment

 submittal

 to the governors.

 

Emissions Inventories

: Emissions Inventories

 (EI)

 are 

a compilation of 

all

 sources

 impacting

 of the Pueblo. 

Currently, there have been both level 4 and level 2 emissions inventories conducted for the Pueblo. The level 2 EI will be updated every three years to document the new and 

modified sources.

 

Community Outreach

: 

The AQP 

works to

 put out air quality information frequently on the SADNR Facebook page, c

ommunity newsletter, and here, on our website

.

 

Monitoring

: 

Two 

PurpleAir

 monitors were purchased to provide the Pueblo with real-time monitoring of particulate matter (PM)

. These will be linked to our website, which gives tribal members access to this data. 

Using these monitors we will better

 identify and

 understand trends in PM from local

 sources.

  The Pueblo has hosted the ITEC mobile air monitor in 2018-2019 which monitored Ozone, PM10 and PM2.5

 at the FRM standard

 and previously completed two rounds of sampling PM with a 

MiniVol

.  

 
Create an online and c

urrent page to check daily and hourly air quality on the Pueblo's purple air monitors for use by the community.  

Provide the

 community

 different AQI values 

and what they 

mean for their daily health.

 

Work with the community to identify Air Quality Related Values

: These values are what community members find important for their communities

. This could include

 vi

sibility

, vegetation, wildlife, water quality, or other resources that are impacted by air quality.

 

Continued 

o

utreach

 

and dis

tribution

 of educational materials

 

In-home monitoring of air quality and suggested next steps to improve individual tribal member

's

 indoor air quality

 

Expand the Pueblo's designation of treatment as a state to more sections of the Clean Air Ac

t when 

relevant.

 
Loading PurpleAir Widget...
Loading PurpleAir Widget...
Air Pollution occurs when gases, dust particles, fumes, smoke, or odor are introduced into the atmosphere in a way that makes it harmful to humans, animals, and the planet. 
The air quality index is used for reporting air quality to the public. Using a value and color category system, the index helps to report the level of air pollution and the health concerns associated. The PurpleAir monitors located in Ranchitos and Rebahene follow the index chart below.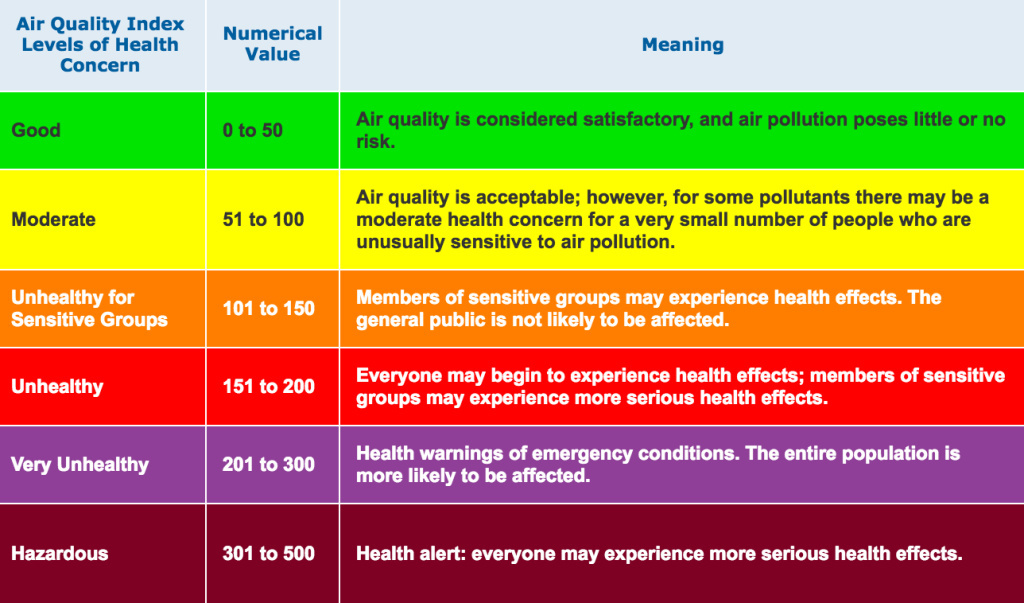 Common Indoor Air Pollutants and Tips on How to Avoid Them
Air Quality Related Value Photos submitted by Santa Ana Tribal Members